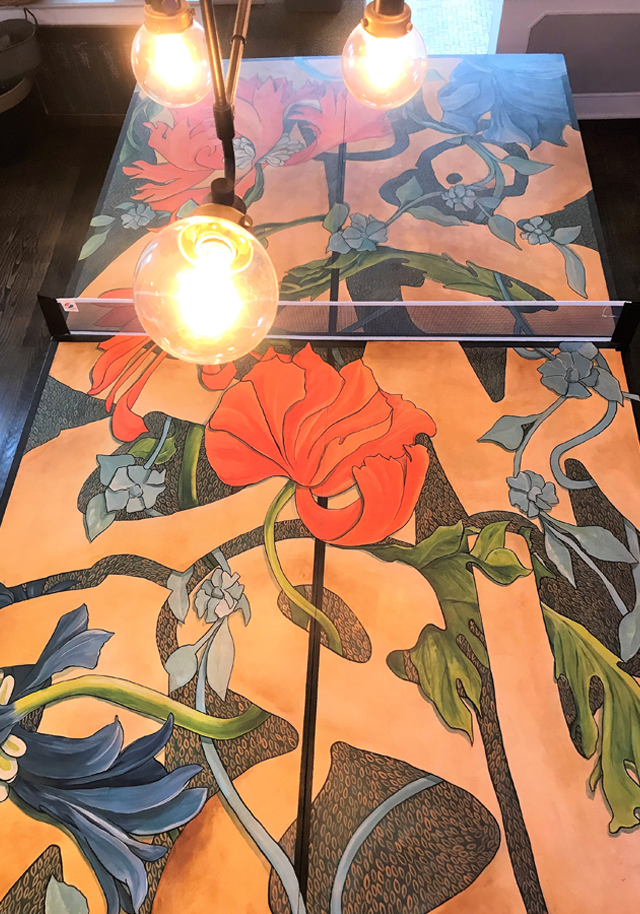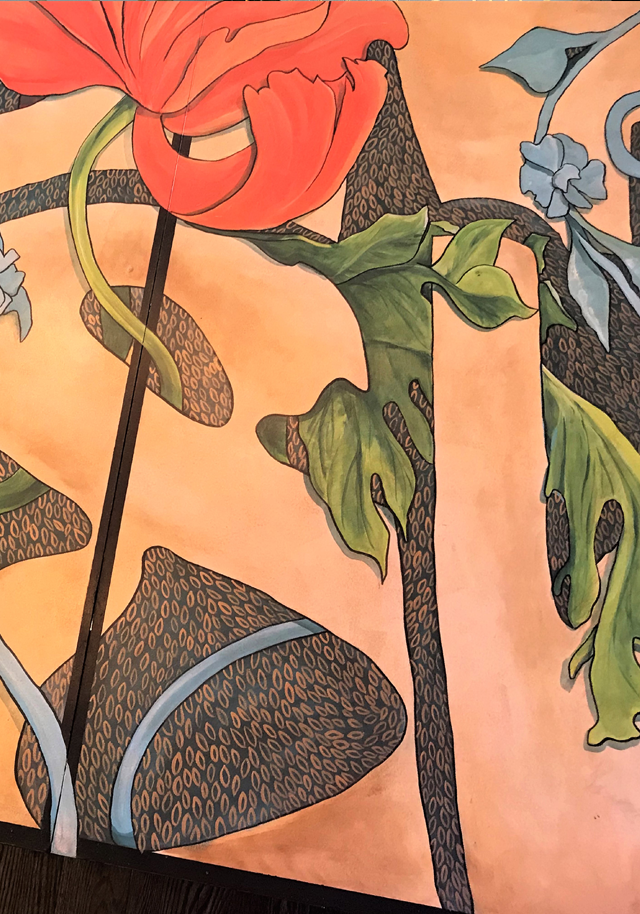 Beautiful art.

Smashing
PING PONG table!
Smash+Spin modular art locks together and transforms into a a regulation size table tennis top.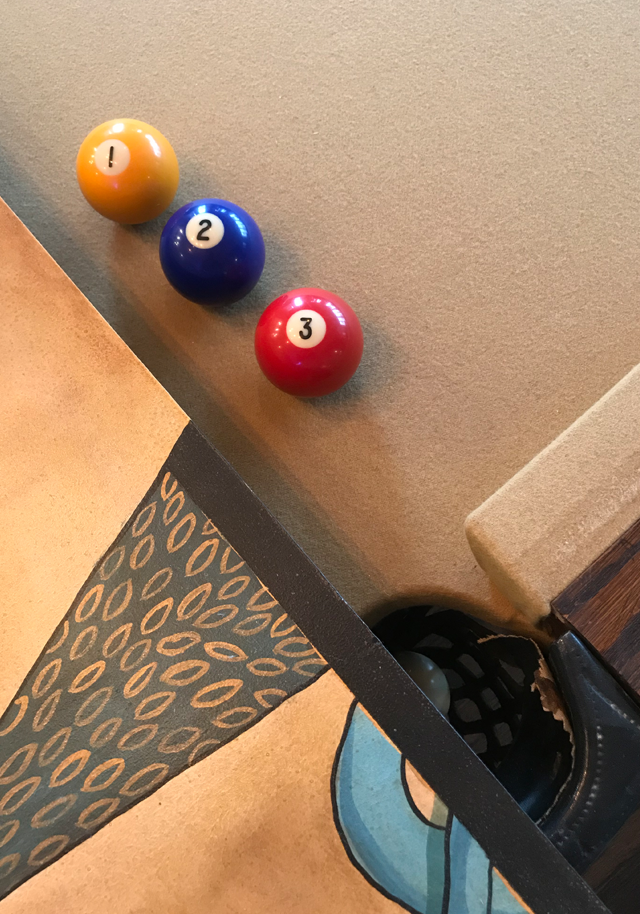 1.
Lift art from the wall and place over our safety grip pads on your dining or pool table.
2.
Lock together and add the net.
3.

it's game on!